SKATE SAFE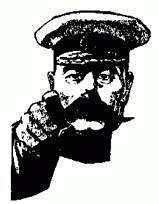 Your Youth needs You! The Ilminster & Chard News hope to raise money towards Chard's Official Skate Park which is to be created at lower Henson Park. Chardnet is pleased to back them in this admirable project and any other project to make Chard a safe and enjoyable place for our youth. We hope that the many readers of this column throughout the world will not only assist us in this quest but come to Chard when visiting the South West Coast of England or glorious Somerset. We hope to make Chard a model for what a community can do. We are sure that readers have undertaken projects like this throughout the world and we would be pleased not only to hear from you but also to publish your suggestions. Do write to us at info"chardnet.co.uk
Donations for the Skate Safe Appeal should be sent to Skate Safe, Chard & Ilminster News, 3a Fore Street, Chard, TA20 1PH
---
Has Anyone Got A Home For Simon Moss & His Daughter, Laura ?
Not only is it a waste of money for the District Council but it is tragic in this day and age that Simon Moss and his daughter have been billited in the Phoenix Hotel at the cost of fifty pounds a night because there is no accomodation for them in Chard. This state of affairs has been going on for 4 months now. There are in all 7 families seeking accomodation and in B&Bs in Chard. Little Laura Moss is just 12 years old. Surely someone can suggest something for these people. Anyone who can help email us at :info@wessextouristboard.org.uk
---
Heartwarming
From Geocities World Report
In April 1998, I joined GeoCities to build a page about my upcoming cycling trip across America, from Seattle, WA to Washington D.C. I was 16. The web page would explain the main purpose of my trip, which was to raise money for The Americares Foundation. As I rode, interested people could donate by the mile to help others going through tough times.
During my trip, war broke out in Europe and The Americares Foundation went over to deliver food and medical supplies. I also posted a donors list and found that many donors actually learned about my trip over the internet. During the 72-day trip, I posted daily entries of what had gone on during the day to keep my relatives and donor informed. My trip was such a success that I decided I would do a similar trip the next year.
This past summer, I rode the Continental Divide Mountain Biking Route from the Canadian border to the Mexican border. I updated my web page for the trip and decided that I would raise money again. This time, I chose an organization closer to home. My uncle has Parkinson's Disease and after seeing how the disease debilitates as it progresses, I decided I really wanted to help. Like before, I raised money for this 2500-mile off-road mountain bike trip by posting information about donors and my trip. This time, the results skyrocketed. I still don't have a complete tally but over $100,000 has been raised. Hopefully, this will help stop the suffering of not only my uncle but also everyone else who has Parkinson's Disease.
Without GeoCities, I would not have been able to help these two organizations as much as I have. Thanks for the great service, and the extra 4mb of room will certainly allow me to post more.Visit my site at: http://www.geocities.com
/Colosseum/Midfield/
4415/.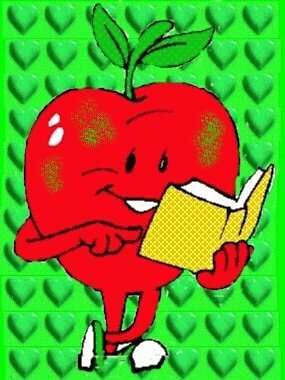 FROM RUSSIA WITH LOVE
We beg your pardon for bothering, but this is the last chance to save our son, Anton. Two years ago our family came to a great grief, our son, three years old, fell ill with leucosis. He got ill because of those people, who do not think what grief the consequences can bring about.
Earlier out family lived in Tula Oblast, not far from the area, where the special plant for producing bomb plutonium was located. In the result of an accident the leak of radiation took place and most of the
population got internal and external irradiation due to the consumption of water for drinking and cooking, the norms of strontium and caesium exceeded permissable level.
After a while our son began feel sick, lost his appetite, played up. My wife and I did not understand what was happening and decided to take him to hospital. It was very hurting to know the truth, doctors made out a diagnosis: ''Acute myeloblast leucosis''. At that time I did not wish anybody be in our shoes.
Doctors treated Anton for the illness and after several courses of polychemotherapy the doctors achieved remission. We got moved to another city, Kaliningrad and hoped that the most terrible things were left behind, but this May there was a relapse and now only marrow transplantation operation can save our son.
The cost of such an operation is some 30.000,00. It is a very big amount for us as I am a teacher and my salary is very small.
As you know, Russia is in crisis now and therefore a teacher's salary is only $US60 a month. We tried to find help with different charity organizations, applied for help to the city administration, to the top managers of the
radiochemical plant. But got a refuse everywhere. We have a flat and we want to sell it, if we do it, we have to collect another US$12.000,00. But still it is a very big sum for us.We were in a desperate plight and did not know what to do, but our friends favored us with a small hope.
They advised us to address ordinary people for assistance with the support of INTERNET
and engaged themselves with all technical matters. Therefore we address you in such way. We hope, that this letter will fall into good hands. If you feel compassion and if you are not indifferent towards the
destiny of our son please write us and we send you the bank details of a hospital in order you could transfer your feasible pecuniary aid. We once more beg your pardon for bothering you,
Alex and Sofia. Ours e-mail : alx1sof@mail.ru
For additional information, please, get in touch with Anton's attending doctor L.Truslov in Kaliningrad Regional BEREG Hospital (Dr.L.Truslov@
klregbereghsp.po.ru)
Please help us.
Chardnet's comment:
Whilst we understand and appreciate the need to help little Anton it would be preferable if those in the medical world in the West could suggest a way in which little Anton could be treated in either Europe or the United States. Sending monies to Russia might end up in the wrong hands and we feel that little Anton may get better value elsewhere. Please contact Chardnet at
info@wessextouristboard.org.uk
with suggestions.
TRIBUTES TO
Joan Sims,
Tony Hancock,
Hattie Jacques
& Sid James
Chardnet is pleased to be associated with the Heritage Foundation and trusts that readers will be interested to attend their functions. All proceeds go to worthy charities.

We are pleased to announce the commemoration of one Britain's best loved comediennes, Joan Sims.
Comic Heritage will be celebrating the career of this quintessential British actress on Sunday 29th September at her former home in Kensington. The plaque will be unveiled by Barbara Windsor MBE, she will be joined by Jack Douglas, Liz Fraser and other members of the Carry On team.
This will be followed by a tribute lunch at the Hotel Russell in Bloomsbury, London. This will be attended by many of Joan's friends and showbusiness admirers. There will be a cabaret following lunch and also an auction of memrabilia. Once more there will be a Chardnet table at this event. Tickets are £50 each including a three course meal and wine.



Prior to the Joan Sims commemoration Comic Heritage are recognising some of the greatest comedians and entertainers Britain has ever produced.

On the 8th September we will be unveiling three plaques at the BBC Radio Theatre in tribute to Tony Hancock, Sid James and Hattie Jacques. The plaque unveiling will be performed by writers Ray Galton and Alan Simpson, Sid's widow Val James and Joan Le Mesurier.


Following the ceremony there will be a lunch at the Grosvenor House Hotel, Park Lane, London. Our table at this event is nearly full. Tickets including a three course lunch and wine is also £50 each. There will also be a cabaret of music and laughter.
Forthcoming Event:
MUSICAL HERITAGE
John Lennon - Plaque unveiling and celebrity lunch 20th October 2002 Tickets £50.00
Anyone wishing to attend any of these functions should contact the Chardnet offices or write an email to:
info@wessextouristboard.org.uk
---
ROTARY IS AN EXCELLANT WAY TO ENJOY YOURSELF AND HELP CHARITIES
The Chard Rotary Club recently invited reporters from Chardnet and the Chard & Ilminster News to one of their meetings which are held on Tuesdays at the Windwhistle Inn.
The Chard Rotary Club is part of a worldwide organisation which makes members welcome wherever they are in the world. Members love visiting other rotary clubs and pennants are swopped.
Members give their own talks a meetings and also listen to outside speakers. They have great social evenings and have an enthusiastic skittles team. They are, however, modest as to their skills at the game but are most welcome at the bars of opposition teams.
They give to both local and National charites. The chairman is elected each year and he selects the worthwhile charities. This year John Stotesbury , the headmaster of Chard School, is the chairman and amongst other good deeds he has chosen to assist local doctors.
Money has been raised to update equipment in local surgeries.
If you wish to know more then email:
johnstotesbury@ hotmail.com
---