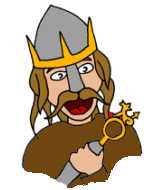 Antenna Radio
www.antennaradio.com
One of the great advantages to Internet radio is that you can cater for everyone's tastes and this is exactly what Antenna does. The design is very comfortable and the music well defined, so you can be sure to find something you like.
Sound quality is excellent and it doesn't take long to download any of the mixes you choose. You may even try something new.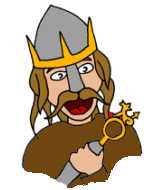 BBC Radio 1
www.bbc.co.uk/radio1
This is a mean-looking site and a good example of the BBC's Internet vision. Offering far more than a simple radio rundown, the site involves you with a whole range of up-to-date information (although it was a little premature with a vote on a single that had only been released hours earlier). The large amount of material put up every day is kept in check by the design, and of course to can listen to the station and its highlights.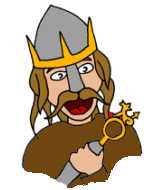 BBC Radio 5 Live
www.bbc.co.uk/radio5live/
we hoped that Radio 5 would have changed its garish design - yellow gets a bit too much after a while - but then the station has always been a case of content over style. Everything you would expect is here - live chat, sports news and weekly schedules - but sadly not a lot else. While other stations have tried to expand beyond radio, Radio 5 is sticking to its roots. But with a wide selection of downloadable moments, you can't argue.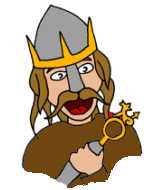 Capital Radio
www.capitalfm.com
The Capital Radio and Virgin websites could have been separated at birth as far as content goes. The colour scheme is equally bright and the home page is packed full of the latest entertainment news. Fair play to Capital though it was one of the first radio stations to broadcast over the Internet. The site is rounded off by pages devoted to the Capital DJs and a tour around the Capital studios. The interactive features of the site are useful; allowing you to email your requests in to Foxy's Jukebox and chat with other Capital listeners.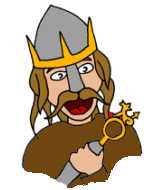 Classic FM
www.classicfm.com
A successful site will always cater for its audience and this is exactly what Classic FM has done. A calming blue design with subtle graphics wafts you into the world of classical music. There's a good selection of highlights too, if what is playing isn't to your liking.
Another good feature that we mentioned last time was the seamless move from the music you're hearing to buying the CD online - something that a lot of sites have subsequently included.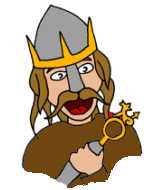 CNET Radio
www.news.com
CNET News covers the latest stories on just IT. The front page gives you the latest headlines to browse through, which you can then use to move onto more in depth news stories. It's an easy to navigate site, although the advertisements can get in the way at times. Apart from the new headlines, the news is split into categories, which you pick from a menu on the right of the screen.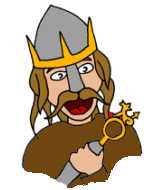 Essex FM
www.essexfm.co.uk
This is an imaginative and entertaining site from one of the country's smaller stations. Witty cartoon graphics and fancy animations keep you interested, while a load of other information is pumped into your brain. Why not meet the crew and get interactive with them. As long as you don't want to actually listen to the station - a link must be there somewhere, but then if we can't find it there is definitely something wrong.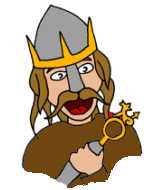 Hard Radio
www.hardradio.com
Claiming to be The world's largest online music station, Hard Radio is very impressive and comprehensive - if, that is, you like heavy metal. The design will not be to everyone's tastes but it is clear that the metal fraternity loves it and this may account for the impressive stock of new tracks, albums and live concerts that are available at the touch of a button.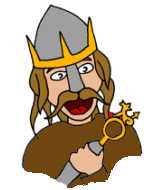 Jazz FM
www.jazzfm.co.uk
You get some nice laid back and stylish website design at the Jazz FM site - cooool. The content is also impressive and includes reviews of the latest Jazz CDs (often with track samples to download and listen to), features and a comprehensive gig and event guide. You'll find all the programme schedules for the station on the site and you can tune into the live broadcast, as long as you've got the Windows Media Player. And Jazz FM hasn't missed out on merchandising opportunities; there's an online store selling clothing as well as CDs.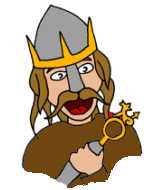 Kiss FM
www.kiss100.com
It's hard to tell what Kiss FM is trying to do with this site. Why a station playing mostly dance and house music has dressed itself up in a My Little Pony outfit is anyone's guess. Sadly, beyond the pink and red love hearts there isn't much else going on. You can learn about your favourite DJ in a Smash Hits style interview or wander off to the chat room, but just try and find how to actually listen to the station.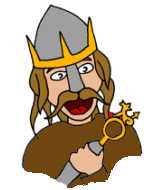 Martini In The Morning
martiniinthemorning.com
Rat Pack Music. If you are a young or old swinger Tune In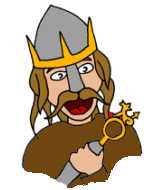 RTHK Cyber Radio
www.rthk.org.hk
If you doubted that the Web releases people's imagination, then pay this site a visit. Set up by Hong Kong students, the design is extraordinary. It doesn't stop there either - listen to any of the four channels on offer and the huge mix of music will make you wonder why you've been listening to the same 20 albums for the past 10 years. There is a downside though - you won't be able to understand a blessed word the DJ says.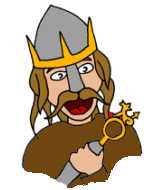 Talk Sport
www.talksport.net
Talk Sport is the UK's first online sport radio network (it's a spin off from Talk Radio at www.talk-radio.co.uk). Sports fans who can't get access to UK radio or TV stations can catch up on the latest results at this site. A good selection of sports are covered including football, cricket, rugby, golf, motorsports, horse racing, greyhound racing and cycling. The content includes professional sports news, interviews with sporting stars and live commentaries on sports events, including some of the big footie matches. The Fan Chat area is a great place for sports fans to get together and chat about the latest scores.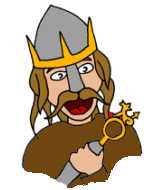 Town Hall
www.town.hall.org/radio
This is an extremely basic and low-tech site, but is the perfect example of content winning out over presentation. Obscure and uninteresting titles like 'club' lead to a large range of fascinating and often rare speeches given by eminent people in their different fields. We were so intrigued by some of these hidden diamonds that an hour went by before getting past the first page. It's almost a crime that you can tell what's around the corner before you've got there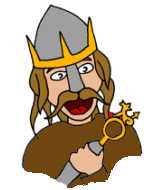 Virgin Radio
www.virginradio.com
It's possible that you haven't heard quite enough from Chris Evans yet. Fear not, you can listen to Chrissy Boy 24-hours a day from the Virgin Radio website. Yes you can listen to all the 'best bits' from Chris's Breakfast show in the Virgin audio archives. The design is bright and brash with lots of primary colours - don't visit if you've got a hangover. Listen to the radio station live, check out the Virgin playlist and listen to the tracks listed there. Get the latest in entertainment and footie news and enter online competitions.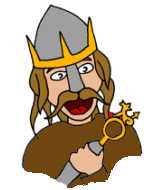 WWOZ Radio
www.wwoz.org
This New Orleans radio station makes the most of the Big Easy's year-round jazz festivals, offering a large range of live and recorded traditional and dixie jazz. The site itself is decked out in pleasing pastel colours and is extremely easy to move about, but it is the music that has made it such a popular choice with punters. Apart from jazz it also offers an equally high-standard selections of blues, gospel, Brazilian and Caribbean music.