ART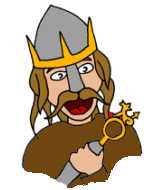 Art in Miniature
ourworld.compuserve.com/homepages/bulldancer
Curious how many hobbies deal with items in miniature. Perhaps it's the space constraints of working in all those garden sheds. Miniature painting has a long and glorious history of course, probably dating first to the illuminated manuscripts that were the stock in trade of medieval monks. Despite a few dodgy decades after the advent of photography, miniature painting is again going strong. This site gives advice on materials, courses, finding a teacher and buying and collecting miniatures. There's also onsite inspiration in the shape of some delightful pictures both medieval and modern.
Art
www.wisecat.co.uk/art
Whether you are looking for details of the latest exhibition at the Royal Academy of Arts in London, a catalogue listing for the Louvre in Paris, a dictionary to explain to you exactly what chiarascuro and picture plane mean, or simply a guide to what's good to see on your trip to Glasgow, the tersely titled Art is the site to click to. Links to sites covering every aspect of painting and sculpture.
Official Picasso web site, endorsed by his son Claude, no less. Paintings are grouped according to people rather than period. There are lists of exhibitions and other events here.
See Monet on this site from the Boston Museum of Fine Arts in America, which takes visitors on a tour through the great impressionist's life and work.
A door to the net for artists and galleries. Sign up for your own site or find links to organisations and artists
Everyone knows some - or at least one of the Renaissance genius's work. Here are many more. Five hundred years on, the left-handed vegetarian still leaves artists, technologists and inventors gasping.
San Francisco Museum of Modern Art
www.sfmoma.org
Something of a work of art in itself, this website. The SFMOMA is one of the world's greatest facilities dedicated to modern art, with a superb collection of painting and sculpture. Enter the website and you are faced with a minimalist white page, with fast-changing shots of the stunning museum building itself, its modernist lines looking stunning against the San Francisco skyline. Click further and you receive thumbnails and rubrics on the collection itself.
British Museum
www.british-museum.ac.uk
The home page 'welcomes you to one of the greatest museums in the world', and anyone who has marvelled at the Bloomsbury leviathan's unrivalled collection of artworks Classical and modern, from prehistoric and Roman coins, through medieval carvings and Oriental antiquities won't argue with that. This is an excellent site in its own right, crammed with essays and pictures. If you're planning a visit to the museum itself, start your planning on the Internet.
The Glass Painting Specialists
www.glasspainter.demon.co.uk
Stained glass was once the sole preserve of medieval monks labouring away in damp cloisters but time, and technology move on. Professional glass painter Jane Dunsterville has expanded her work with conventional stained glass to include research into making the whole process easier, cheaper and more accessible to beginners. This site is the fruit of her labours. Be inspired by examples of Jane's own work, including her professional commissions, featured on the site, and take a look at what others have come up with in the Gallery section.
Inside the Louvre
sunsite.doc.ic.ac.uk/wm/paint
Excellent preparation for a visit to this auspicious art gallery, or simply as education and entertainment for those who can't make it to Paris. Inside the Louvre not only lists all the paintings and sculptures within the galleries, but allows you to take a look at them and backs up your viewing with background history, so there are biographies not just of the artists themselves but of the movements they sprung from.
Stained Glass Warehouse
www.stainedglasswarehouse.com
Definitely a hobby for those with a steady hand and a keen eye, stained glass making isn't just about producing 40ft high rose windows for the west end of your local cathedral, but crafting miniature gems to sit proudly on the mantelpiece. This site appears to have been constructed by someone with an over-fondness for sky-blue and purple, but we'll let that pass. An excellent source of raw materials, and at reasonable prices. Design ideas abound, and the best feature is the stained glass search engine, routing you straight to the pick of the sites worldwide.
ART MUSEUMS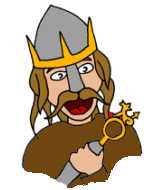 By offering affordable posters and detailing information on art galleries across the globe, this impressive site successfully appeals to the art enthusiast as well as those who don't know their Hirst from their Hogarth. There is a guide to art movements, biographies of leading artists and recommended reading lists. All featured exhibitions have pictures and descriptions so you don't have to keep leaving the site.
The Louvre
www.louvre.fr
Don't worry, there's an English language version of this website from the most famous of French art galleries. This is an impressive resource including lots of fast loading thumbnail images of the major works stored in the Parisian gallery (you just click on the images to pull up bigger more detailed pictures). If you want to familiarise yourself with the layout of the Louvre before you take a trip over there give the virtual tour a whirl - it takes in the obligatory Mona Lisa and Venus de Milo exhibits. All the sections of the site are splendidly presented with plenty of images from each of the seven main departments in the gallery.
The Museum of Modern Art
www.moma.org
Even if you can't afford the trip to New York to visit this museum take some time out to have a look at The Museum of Modern Art's excellent website. The design is fabulous and incredibly stylish. Exhibitions are backed up by plenty of online information as well as discussion areas and photographs of the exhibits. The online store is a shopper's delight, full of interesting and unusual gifts if you want to wield your credit card. Or if that all sounds a bit pricey you could always send a free electronic MOMA postcard to a friend, featuring an image from the museum.
Art.com
www.art.com
Art.com is first and foremost a commercial site that sells prints, posters, photos and lithographs, but it's also a great resource for art lovers. The reference section is impressive and includes a history of twentieth century art, written decade by decade and giving background on the artists, images of their most famous works and, of course, the opportunity to buy posters and prints of their work. The guide to museums and galleries is sadly restricted to the US but the dictionary of art terms is relevant no matter where you are. And it's worth taking time out to browse through the art work for sale - you're bound to end up buying something from this massive collection.
Van Gogh Museum
www.vangoghmuseum.nl
This gorgeous looking site is packed full of images from the Van Gogh Museum and, thankfully for us, is presented in English as well as Dutch. This museum in Amsterdam is home to the world's largest collection of works by Van Gogh (including 200 paintings, 500 drawings and 700 letters). Many of the most famous works are reproduced on the site along with works from other 19th century artists including Gaugin and Toulouse-Lautrec. Art historians should make the excellent Van Gogh's Life and Times section of the site their first stop.
Worldwide Arts Resources
www.world-arts-resources.com
Worldwide Arts Resources is a massive art search engine providing links to artists, museums, galleries and art history information housed on the Internet. This really is a comprehensive resource; over 15,000 artists are listed in the artists' index (they're sorted by genre of art) and there are thousands of links to commercial and non-commercial galleries. This site makes a fabulous starting point for any art lover or art historian who wants to learn more about a specific artist or a period of art; you can even get the latest arts news emailed direct to your mailbox by handing over your email address.
National Gallery
www.nationalgallery.org.uk
The biggest and most famous gallery in the country, the National Gallery in Trafalgar Square will take you at least a day to see on foot and the same could be said of this sprawling website.
As well as all the usual practical information, the gallery includes a stunning amount of detailed explanations on the works of art therein. You can also view many of the pictures themselves in a separate window while another fascinating feature tells you the story behind some of the more unusual items in the collection.
The Grove Dictionary of Art
www.groveart.com
The Grove Dictionary of Art is a huge work of art history and research published by Macmillan and costing a minimum of £275. The really good news is you can check out the online version of the dictionary for absolutely free for 24-hours. Hand over your email and contact details and you'll get a password and username in return that gives you access to 41,000 cross-referenced articles and over 12,000 links to images of works of art housed in galleries all over the world. All aspects of the visual arts from prehistory to contemporary paintings and photography are covered in this gargantuan online resource.
The Tate Gallery
www.tate.org.uk
Although the biggest Tate gallery is in London this site also covers exhibitions on show in the Liverpool and St Ives buildings, you also get the latest news on the Tate London expansion work in the Bankside Power Station (due to open May 2000). The Tate has worked hard at getting its works into electronic format and the web site is home to over 8,000 works of art, ordered alphabetically by artists. If budgets permit take a whirl around the Tate online store and check out all manner of art-related products, from T-shirts to stationery.