GAY &
LESBIAN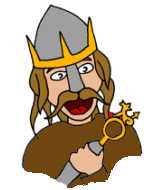 bi.org
www.bi.org
Probably the largest online presence anywhere dedicated to the bisexual community, it managed to clock up over 13 million hits in its first three years online. It offers a wealth of information for bisexual users through a well structured online directory split into logical subject areas, but may be of little relevance to 100% gay or lesbian visitors as it has a strict 'bi' policy when it comes to adding links to its database. An interactive search facility will get you straight to the information you're after.
Gay Times
www.gaytimes.co.uk
This is the official Web site of the UK's best selling glossy gay magazine, the Gay Times. The content is split into Gay Times and for lesbians there's the Diva site. The content is comprehensive and includes news and reports from the gay scene and on online guide that lists over 2,000 gay and lesbian friendly clubs, pubs, restaurants and shops. There's some fun stuff on there too including the River Phoenix and Jodie Foster slide puzzles and the chance to vote for your ultimate fantasy figure.
Gaywire News Network
www.gaywire.net
The front page of this site states that the Gaywire News Network is 'proudly queer owned and operated'. It's an excellent news service specialising in gay, lesbian, bisexual and transgendered news from around the world. The stories are updated regularly and the content comes direct and uncut from the source. The site also boasts a handy archive of news stories that goes back to October '98. If you want to get the latest headlines piped direct to your computer sign up for the GLBT ticker news service
PlanetOut
www.planetout.com
This US site looks great and acts as a worldwide gay and lesbian portal. The range of services offered is impressive. There's a regularily updated news service, lots of busy chat areas, message boards and support information plus free email and postcard services. If you're looking for a bit of company then check out the 35,000 plus personal ads housed on the site - just type in what you're looking for and see who matches your criteria.
Queer Resources Directory
www.qrd.org
In terms of size alone this has to be one of the most impressive gay sites there is. Literally hundreds of pages of information cover everything you could ever possibly hope to know about gay, lesbian and bisexual issues, lifestyles, history and culture. The emphasis is very much on simplicity, and its almost entirely text based interface means it will work on every browser and download in no time at all. Easy navigation is facilitated through an extensive site tree or regular subject headings.
RainbowNetwork
www.rainbownetwork.com
This good looking site works along the same lines as PlanetOut - it's an online lesbian and gay lifestyle magazine but with a UK focus. The opening page of the site brings you the latest news headlines and that's backed up by magazine-style content including interviews and competitions. You'll find plenty of chat areas for both women and men and a selection of personal ads. The online guides to what's on at the cinema, where to eat and where to shop are well worth a visit too.
GayLife UK
www.gaylifeuk.com
GayLife is a great resource for the UK gay and lesbian community. The site offers a mass of services including free email addresses and Web space. The listing of gay pubs and clubs around the UK is comprehensive and the chat rooms are busy. There's even a directory of gay friendly hotels and B&Bs. If it's advice you're after, the support pages are excellent and there's an agony uncle on hand to provide personalised responses.
So Now
www.sonow.net
So Now is brought to the Web by the company behind the Pink Paper. The site features regularly updated news stories from the Pink Paper news desk and is also home to an excellent selection of links to other gay and lesbian resources on the Web. There are plenty of weighty articles for anybody who's confused by their sexuality as well as busy chat areas for lesbians and gay men.